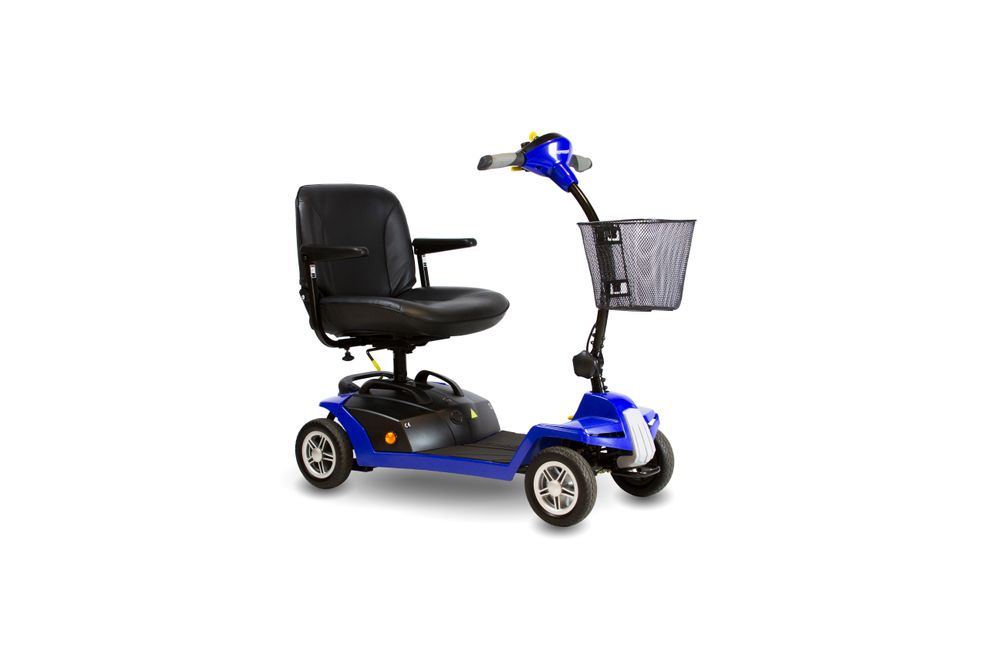 Escape
The Escape scooter is designed for the user on the go. It has a 250 lb. weight capacity and has a quick-disconnect system for effortless disassembly. The unit disassembles into three parts, the heaviest weighing just 33 lb. The Escape maneuvers with ease and has an adjustable tiller for added comfort during operation. The Escape also comes standard with solid tires for a smoother ride and swivel seating system. The Escape also features a split battery pack design that make it convenient for travel.
Escape - Loading & unloading How-to
Discover just how easy it is to assemble and disassemble the Shoprider Escape for travel or storage. It's as easy as 1-2-3!